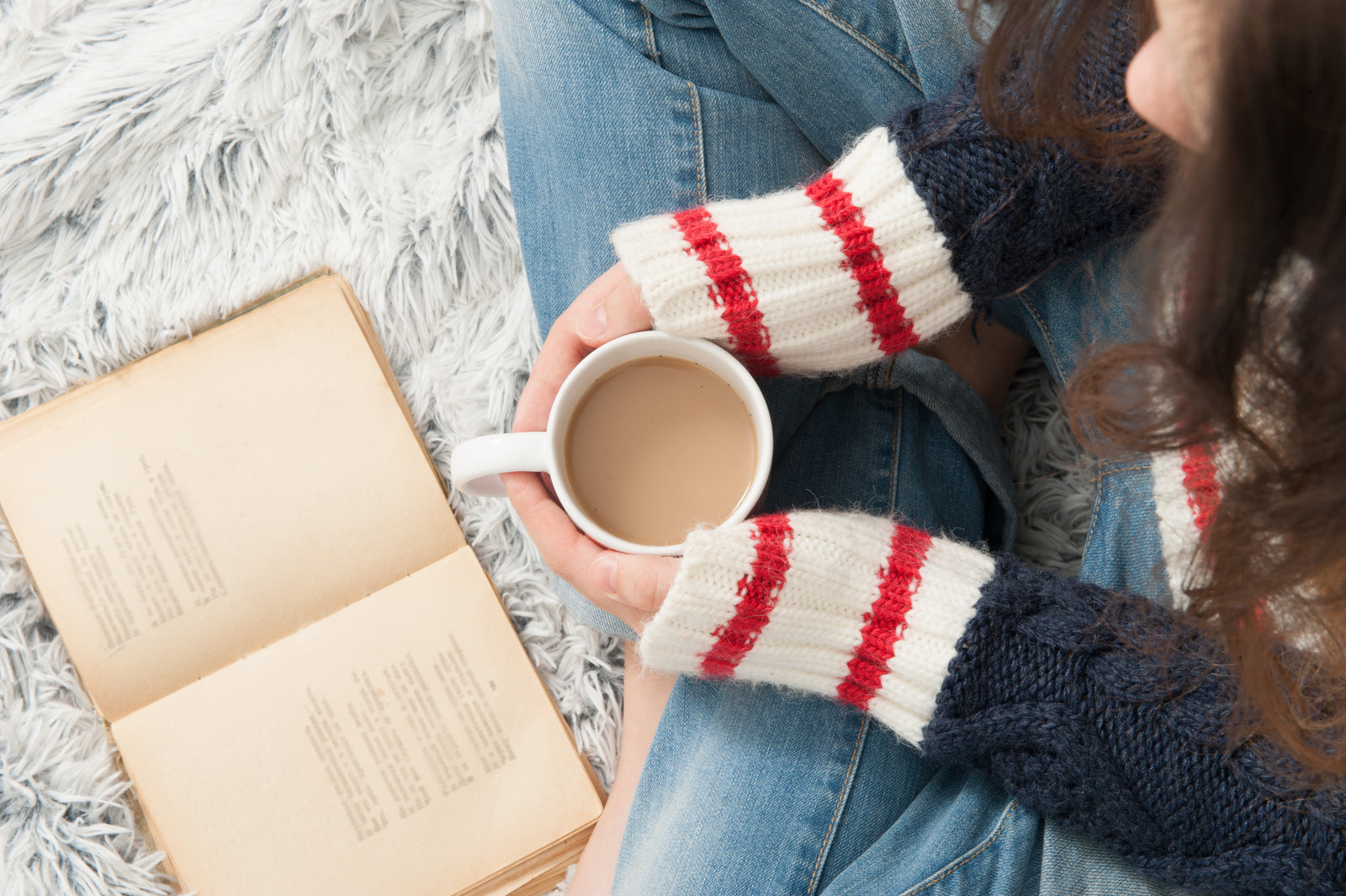 How to Create a Cozy Reading Nook
The holiday season and winter weather has us in a seriously hygge state of mind, and we're all about everything warm, cozy, and comfortable right now. One of our favorite winter activities? Curling up with a coffee and a good book. And there's no place we'd rather enjoy this than in our very own reading nook.
 In this week's blog post, we wanted to share a few of our favorite tips for putting together the perfect cozy reading nook. You can create this set up on any budget- simply rearrange furniture in your for a totally free set up, or can purchase all new furniture and accessories for you space. The option is up to you!
Find the perfect space
 Step one to creating your reading nook is finding the perfect space. For many people, this will be in their living room, but there are also lots of other places in the home that you can set this up. A corner of your bedroom, your upstairs landing, a window seat, or a summertime outdoor nook are all lovely options as well.
If you want to make the space feel more intentional, you can lay down a rug to define the space. This rug is one of our most popular and adds the perfect earthy, yet homey, feel to a nook.
Choose your seating
Armchairs are a great option for your new reading nook, but they're by no means your only option! There are a number of reasons you may want to pick another type of seat including budget, space, style, and comfort. Great alternatives include bean bag chairs, hammock chairs, a love seat, window bench, or even a pile of fluffy floor pillows.
Layer up on blankets and pillows
No reading nook is complete without soft throw blankets and pillows to get comfortable with. Our chunky knit throw was practically made for reading nooks, and our assortment of throw pillows will keep your corner comfy and stylish.
Or (pro tip!) opt for a twin-size duvet insert in place of a knit throw! Cuddling up under a fluffy comforter with your favorite book is pretty much our definition of heaven. Our down alternative comforter is the perfect light, warm, and fluffy throw and will take your reading nook to the next level.
Add some plants
It's amazing how much a few houseplants can add to a space. They instantly add color and warmth and make the space feel decorated even if you bring in no other décor pieces. Plus, they're super affordable, so they'll help you create your reading nook on a budget.
Get the lighting right
For the perfect reading nook light, you need lighting that's bright enough for you to read by but warm and glowy enough to feel cozy. Set up a floor lamp, table lamp, or plug in wall sconce in your corner to get the lighting you need, and use a warm bulb to keep things feeling cozy. A floor lamp with an adjustable head gives you the most flexibility and best lighting.
Ready to create your own reading nook? Our holiday sales are on now! Use code holiday20 for 20% off your entire order until January 2!