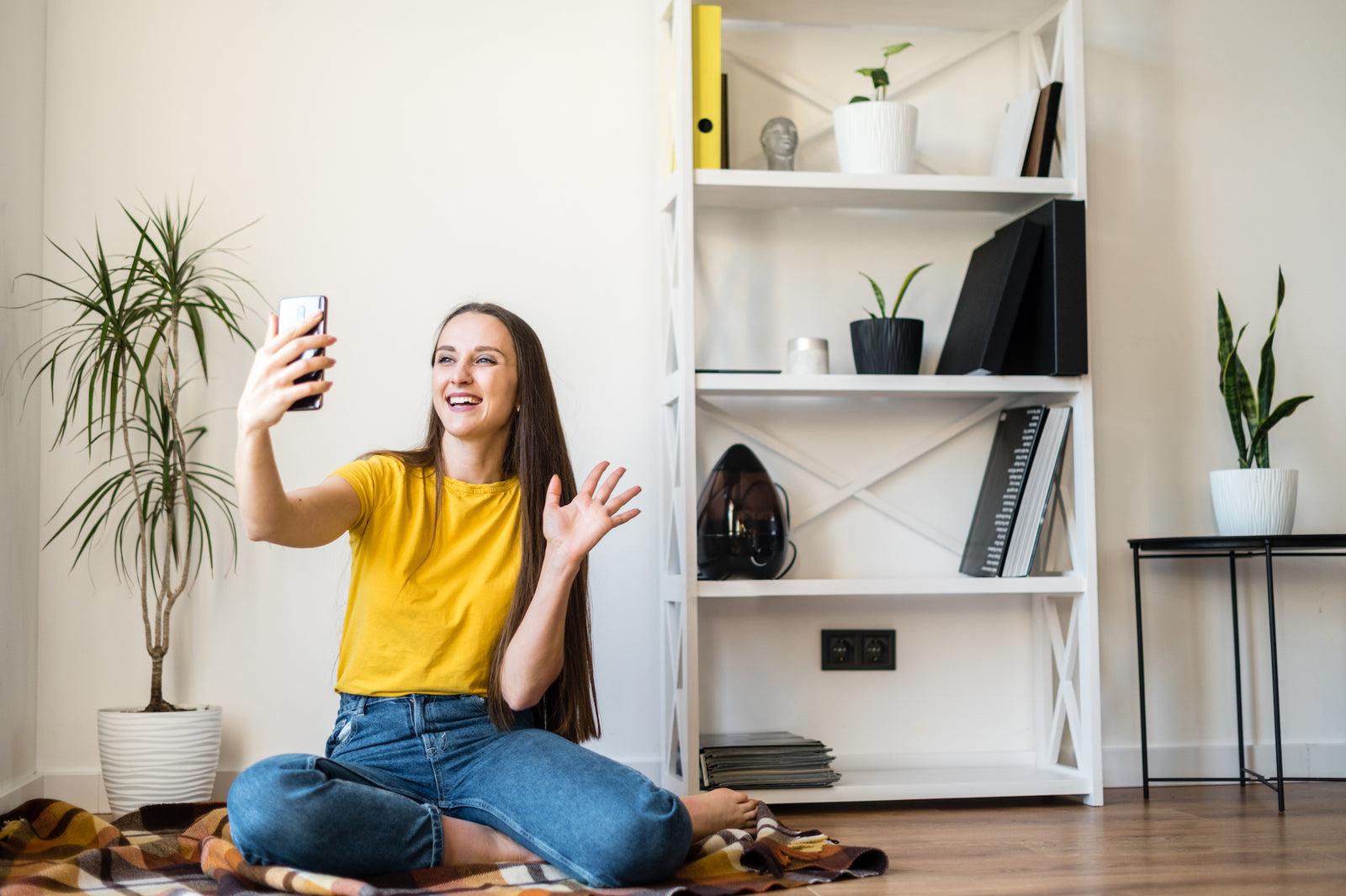 5 Ways to Celebrate Mother's Day During Quarantine
Mother's Day is almost here, and just because we're under quarantine doesn't mean we can't have fun and celebrate! While the usual Mother's Day traditions may not be an option this year, there are still lots of fun ways to celebrate Mom.
 Haven't bought your Mother's Day gifts yet? We have you covered! Use code mothersday20 to save 20% off our entire collection of organic and sustainable home goods.
photo credit- mrsangelaruth
Drop off her favorite brunch
Brunch is a Mother's Day staple, and restaurants are usually packed with people celebrating. That may not be an option this year, but you can still help mom to feel special and enjoy her favorite brunch! Make her a delicious meal to drop off (we highly recommend these if you're looking for an idea!) or order her delivery from her favorite restaurant. It may not be your typical Mother's Day brunch, but it can still be fun and delicious! And a bottle of champagne and orange juice wouldn't hurt either!
Host a zoom call
Taking time out of your day to schedule a call with your mom is sure to make her day. You can have a call with her on your own or organize a zoom call with your whole family! Another fun way to celebrate the day is by organizing a virtual activity- you could have a virtual brunch or games night with mom and enjoy quality time together, even when you can't be in the same place.
Order her gifts online
Skip the stores and order her something she'll love right to her front door. Shopping at a store can be very stressful these days and isn't an option for everyone, but online shopping takes away that stress and helps you to treat your mom to something she'll love. For some gift giving inspiration, check out our round-up of thoughtful and sustainable Mother's Day gifts! One of our soft organic cotton throws is sure to make her day and keep you permanently in her good books!
Set a future date to celebrate
Pick a future date to celebrate Mother's Day and plan the day out for her now! You'll get to celebrate the occasion right, and it's always fun having an exciting plan to look forward too. You can schedule a day of her favorite activities and let her know the plan so you can both look forward to it.
A picnic, visit to the beach, spa day, or brunch are just a few fun ideas for activities you two can look forward to in the future.
Pamper yourself
Mother's Day isn't just about celebrating your mom, but it's also celebrating you as a mom! Moms never really get a day off, but make sure you take some time to celebrate yourself this Mother's Day by enjoying some self-care or anything that lights you up. Going for a walk, visiting your favorite park, taking a bubble bath, or curling up with your favorite book are just a few simple ways you can take time to yourself and celebrate you.
Our Mother's Day sale is on now! Use code mothersday20 to save 20% off your entire order.